You are here
RE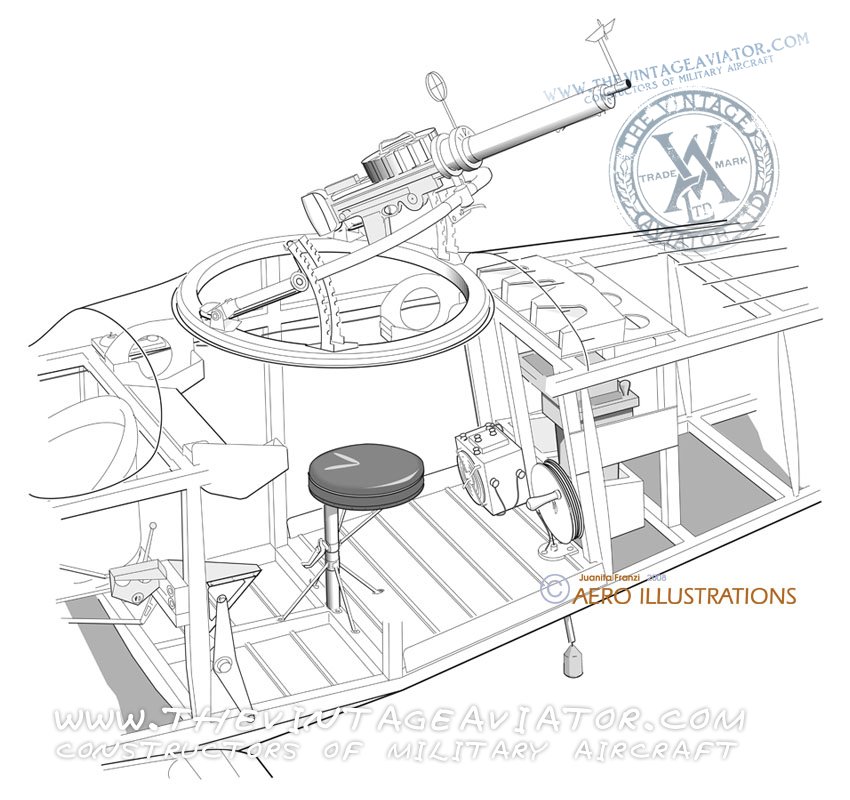 Description:
Rear cockpit
The gunner/observer had height adjustable swivel seat. Mounted behind the pilot's seat was a map table with an ammunition drum rack on each side.
Just to the left of the pilot's seat is the observer's emergency throttle control.
At the back of the cockpit was the wireless transmitter and retractable wire aerial. Just behind that was the camera mounting.
There were also additional drum racks at the rear.