You are here
Aircraft Guns
"Making accurate reproductions of the fighting aircraft of WW1 generally requires machine guns."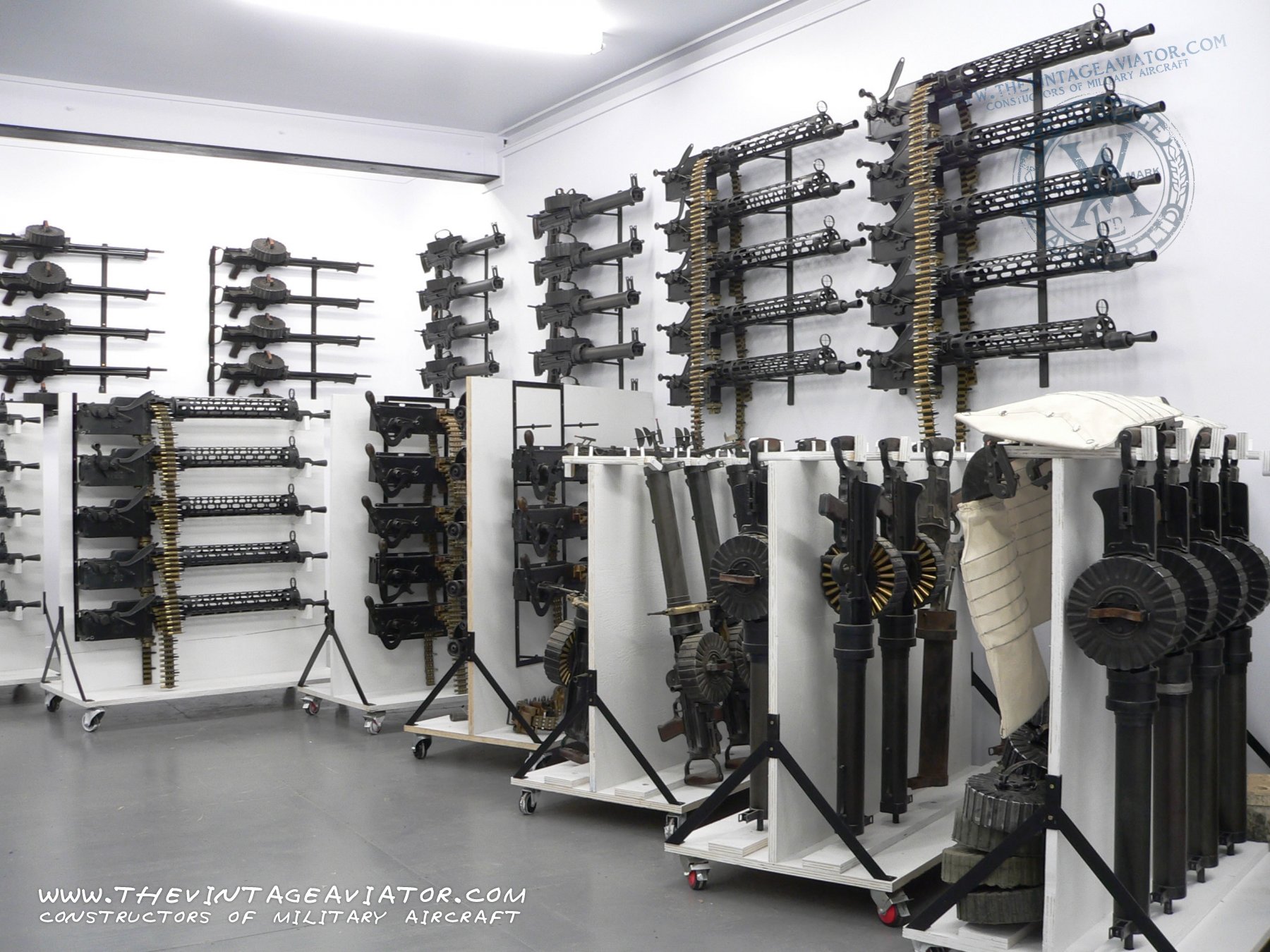 We try to allow for the installation of real machine guns, so we have an option of firing blanks during an airshow performance, as we did with the Bristol Fighter during the Omaka show a couple of years ago.
Reproduction Guns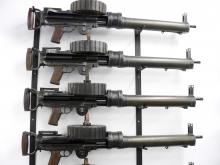 For most uses and static display, it's much easier to install nice looking reproduction guns. To achieve the accurate look we wanted, and ensure their safety during flight, we decided to have our own built. The numbers we needed meant we could do quite large production runs.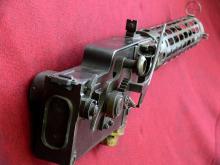 Our connections to the film industry allowed us access to real guns, and the molding techniques used to make movie props. We started with the three classic guns - the Vickers, the MkII Lewis Gun, and the German Spandau (or LMG08/15). Molds were created from the real guns, and this means that the smallest details end up being accurately cast. A rigid metal armature provides strength and forms the mounting points to the aircraft. The gun bodies are a combination of dense urethane and sheet metal. They are not light, but that is not a problem, since the aircraft are designed to carry much heavier weapons and ammunition.   The guns are painted to simulate a worn metal and wood patina.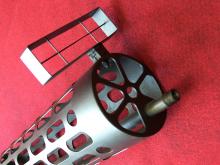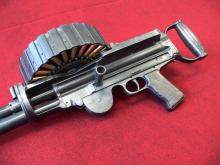 In addition to creating these replica guns we have also duplicated the accessories that go with them such as spare 97 round magazines for the Lewis guns, Aldis sights, Oigee sights, and Norman vane sights. Our Lewis Guns are designed to fit original aircraft mounts like the Foster mount on the SE5a and scarff rings with minimal modification. For the SE5a and RE.8 we were able to fit extra magazines into the cockpit storage areas. This process gave great results and many small details such as manufacturer's marks, logos, serial numbers, insignias and even wood grain made it through to the final castings. We change the serial numbers of some guns so that when mounted in pairs the serial numbers are not repeated. We have continued to make reproductions of most of the aircraft machine guns in use during the the first World War. When an original has not been available, we have used movie prop builders to make a precise copy for molding. In addition to the Vickers, MkII Lewis Gun and Spandau, we have completed an early Spandau type,  early Parabellum, late Parabellum, a Savage style US Lewis Gun and an Austrian Schwarzlose.