You are here
RE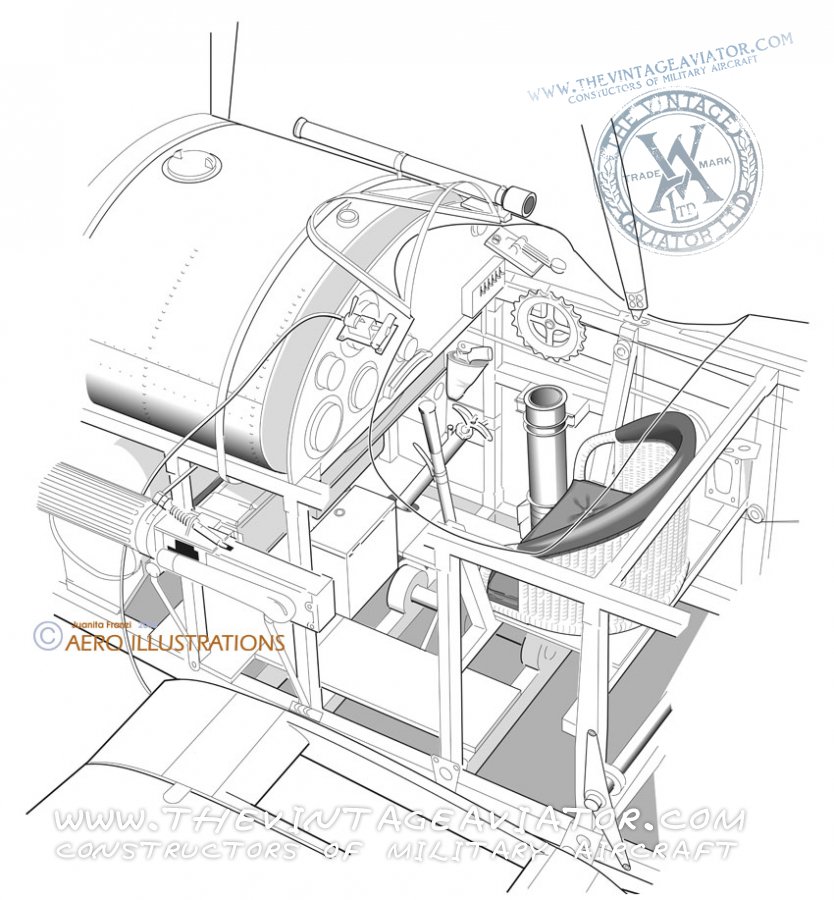 Description:
Front cockpit
Points of note:
Morse Key mounted on the right of the instrument panel
Below that: the hand wheel for operating the tailplane incidence gear (trim wheel in today's terms). This was quite revolutionary for the time. Initially pilots were advised to trim for climb at takeoff, but it was realised that this increased the risk of stalling in the event of engine failure and the instruction was deleted in May 1917.
Below the hand wheel is the R.L. tube fitted with an electric priming device, used to drop smoke marker bombs, signal flares and parachute flares.
Forward of the RL tube is the Very Pistol holster
Below that, the primer pump for the interrupter gear (Constantinesco synchronisation gear).
Forward of the instrument panel is the main fuel tank (37.5 gallons). The emergency fuel tank (not shown) was fitted between the main fuel tank and the engine.
The bomb release toggle mounted externally to the left of the windscreen
The pilot's seat was made of wicker with a leather (or leatherette) upholstered cushion and padding.
The box mounted on the floor, just forward of the control column, held the flares for the RL tube.
Above it the Vickers ammunition box spans the width of the cockpit.