You are here
Bentley B.R.2
The B.R.2 was the most powerful rotary to see service and produced 230HP @1300RPM.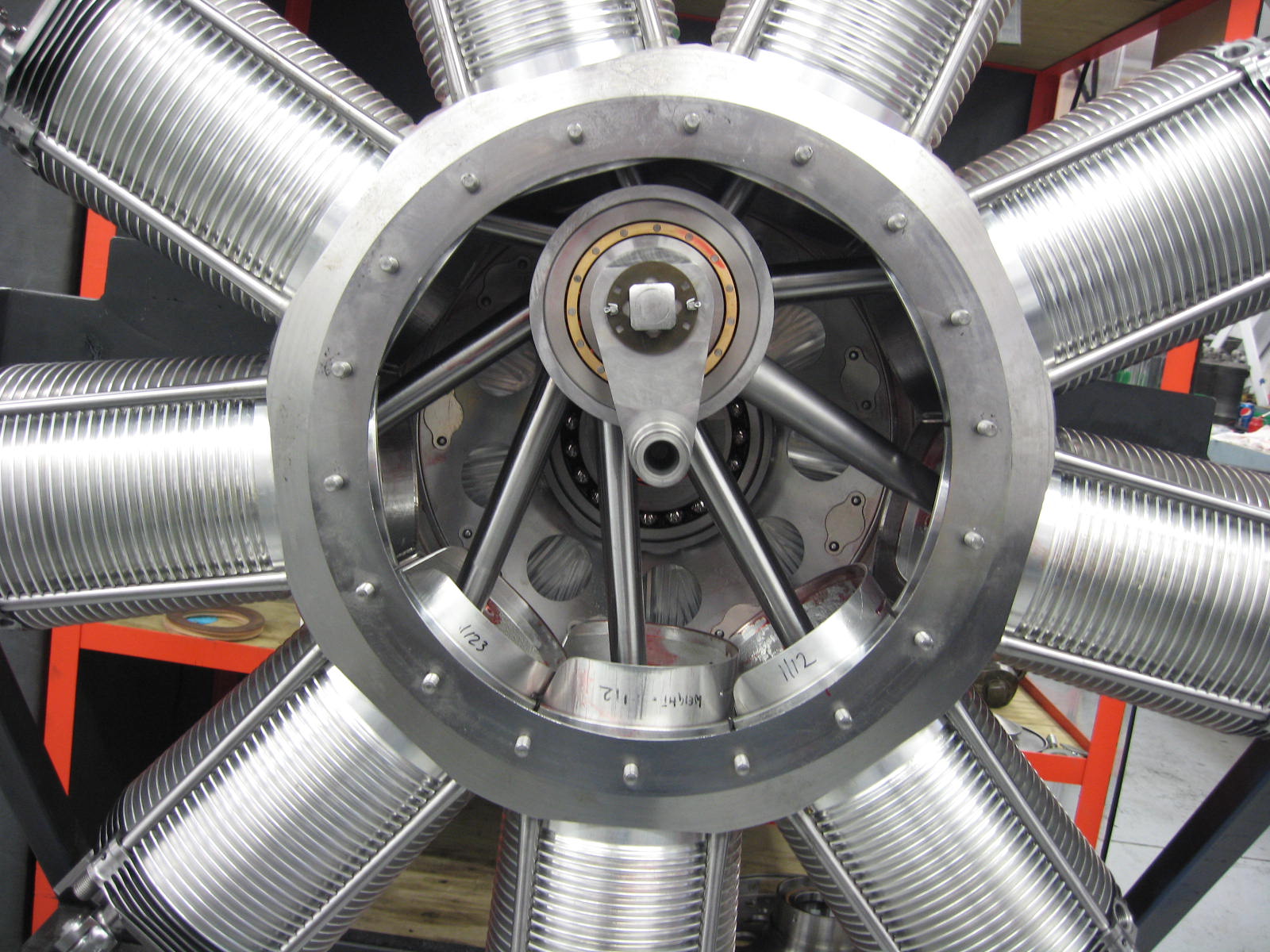 Initially requested in 1914 to study an overheating problem in rotary engines, Captain W. O. Bentley, an established car designer, developed a new and more efficient engine, with a weight-saving effect realised by careful design and the use of aluminum wherever possible. Equally important was the lower cost, as compared to the French Clerget, then widely used in British aircraft; and itself considered an improvement over the earlier Gnome
Following success of the smaller A.R.1 (Admiral Rotary 1), which was later renamed Model B.R.1 for Bentley Rotary 1, the larger B.R.2 rotary aircraft engine powered a variety of World War I aircraft, including, among others, the: Sopwith F.1 Camel and 7F.1 Snipe; Nieuport B.N.1; and Vickers F.B.26A Vampire II.

Because of its physical size and the fact that this was the last rotary to be used by the RAF, the TVAL team were quite excited about this project.
While a number of people have successfully made ¼ scale versions of this engine, quite a few design changes were made with the drawings to be able to achieve this, so when compared to original parts a number of items are quite different. For this reason, the use of these ¼ scale drawings to build a full-size engine was definitely not an option, as the completed engine would not at all be accurate, and would likely weigh more than an original.
We decided to build a very limited number of 100% accurate reproductions.
If you have a British aircraft project this is the missing piece to the puzzle you have been searching for.
Engine build video here
Engine test video    here
Specifications:
Type: 9-cylinder rotary
Bore: 140 mm (5.51 in)
Stroke: 180 mm (7.09 in)
Displacement: 24.94 L (1521.8 in) 
Dry weight: 220 kg (490 lb)
Performance:
Power output: 230 hpFuel consumption: 70 L (18.5 US gallons) per hour
Oil consumption: 7.6L (16 US pints) per hour
Expressions of interest can be directed to: sales@tval.co.nz